Chairman's Page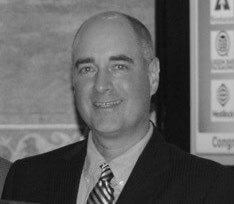 I welcome you to our website and hopefully you find it useful and informative. If you need assistance locating specific information, please contact Emma Ragauskas at 770-209-7300.
Our Association has a long history dating back to World War II. In the beginning, we were known as the Southern Pulp & Paper Safety Association. This is when manpower was scarce and it was important to have all people at work as often as possible. The pulp and paper industry made its contribution in many ways, one of which was to become involved in an accident prevention program. This led to the creation of the Southern Pulp & Paper Safety Association. In May 1992, we became the Pulp & Paper Safety Association in response to a need for a national industry organization.
Today the Association has grown with member locations across the globe. We are still a non-commercial, non-profit and non-political organization. The Board of Directors consist of volunteers from some of our member companies and are voted to a one year term by the Association membership. These companies see the value in "Bringing the Industry Home Safe" and allow time and support to the Association.
The Association also has a service agreement with TAPPI to provide PPSA with management services and administrative resources. TAPPI was founded as the Technical Association of the Pulp and Paper Industry but now is referred to as TAPPI to reflect the multiple industries in which they serve. The use of their service allows PPSA board members free to focus on strategic planning and discovering what you, our members, want.
The Association also has Vendor companies as members with two holding Board positions. All the vendors bring a wealth of expertise and support to the association and member location. Although the Association cannot endorse any particle vendor, we provide you options for all your safety supplies, equipment or services.

The Association exists for the purpose of assisting in the prevention of accidents among employees of the forest products industry, both on and off the job. The exchange of accident information and prevention activities is designed to allow for preventive measures to be taken by others and to benefit from the experiences of others. The Association is designed to provide professional growth opportunities to those involved in accident prevention, investigation and reporting. It is also a prime objective to provide networking opportunities with other safety professionals.
The Association has a number of Committees that provide services to the Association and the entire membership.

Hopefully you will browse the remainder of the website, I'm sure you will find it useful and informative. If you are not already a member, I encourage you to click on Join PPSA on the left tab to see some of the benefits and the application form.
Thank you for visiting our website. I welcome your feedback, questions and suggestions.
Paul Bierley
PPSA is a