Board of Directors
Officers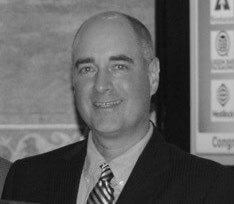 Paul Bierley, CSP - General Chairman
Senior Manager of Corporate Health and Safety, Domtar
Paul Bierley has been in the safety industry for over 20 years, beginning his career as a Construction Safety Engineer for Willamette Industries Construction. In 1995, Paul became the Safety Coordinator of Willamette's Johnsonburg, PA, Paper Mill and then worked at that location for Weyerhaeuser and Domtar in roles of increasing responsibility. In January of 2014, Paul took on the role of Sr. Manager, Corporate Health & Safety, for Domtar where he is responsible for a variety of Health & Safety initiatives ranging from auditing, training, and investigations, to implementation of best practices and continuous safety improvement efforts.
Paul earned a Bachelor of Science in Occupational Health & Safety Management from Slippery Rock University of Pennsylvania and became a Certified Safety Professional (CSP) in 2007. He has experience serving on the local Board of Directors of the American Red Cross and the Elk County Community Foundation where he was the chair of various sub-committees. Paul has been a member of the American Society of Safety Engineers (ASSE) since the early 1990s and was recently involved in activities with his local emergency planning commission. In his spare time, Paul enjoys playing golf, fishing, and taking his family on Jeep rides. He and his wife Patti are the parents of daughters Chloe and Madison.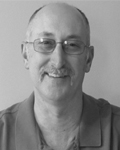 Steve Gearheart - 1st Vice Chariman
Safety Director, New-Indy Containerboard
Steve has been in the paper industry for 22 years, 12 years as production supervisor 8 years as the mill safety director at the Hartford City Paper mill (formerly Visy Paper.) Steve attended Miles Community College in Miles City, Montana. His responsibility includes various types of training and incident analysis for HCP and is a member of the North Central Indiana Safety Counsel. Steve resides in Hartford City Indiana, enjoys golfing and fishing. He has 4 children and 8 grandchildren.
Randy Adams- 2nd Vice Chairman
EHS Manager for Kruger Products in Memphis, Tennessee
Randy has over 39 years of industrial experience. In addition to his current position, he has held various managerial positions with companies such as Union Carbide (UCAR Carbon), Saturn Manufacturing (SeTech), Phelps Dodge Magnet Wire and Baldor Motor Company. He recently achieved his double CSHO Certification for General Industry and Construction & double SSH Certification for General Industry & Construction.
Randy holds several trainer certifications: OSHA Institute Instructor, SafeStart behavior based program, Outreach Trainer for General Industry & Construction. He is a certified ISO and Risk Management Auditor and actively participates in the safety training for all Memphis Kruger Products new hire classes and current employees. He has served on the board of both the Ozark Safety Council of Northwest Arkansas and Benton County Women's Shelter.
Randy is an energetic leader with the zeal to inspire others to be the best they can be. He brings fun to safety training while educating others. When situations arise, he believes "It's not a Problem, It's an Opportunity". He resides in Eads, Tennessee with his wife Patricia. They have 4 adult children and 6 grandchildren.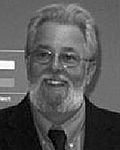 John Deveau - Chairman Emeritus
Safety Manager - Containerboard Mills, WestRock


He has over 30 years experience in safety and health. John's experience includes safety positions with WestRock, as well as safety positions for the United States Army. He has provided safety services to the Uncasville Mill and others with in the mill division concentrating on assessments, program development and implementation, incident analysis, training, as well as technical services including electrical safety, lockout tagout and confined spaces.
John is a graduate of Three Rivers Community College, and a member of their Civil/Environmental industrial advisory committee. He also has a graduate certificate in Occupational Environmental Health and Safety.
He is a member of the National Association of Connecticut Safety Society and the American Society of Safety Engineers. He serves on the Connecticut Business and Industry Association's Safety Advisory Committee, is a member of the National Association of Safety Professionals, Pulp and Paper Safety Association. He is a Veteran of the Army with 20 years of service including service in campaigns in the Persian Gulf.
He is a volunteer with the American Red Cross and is qualified as DAT/ Instructor / Trainer.
He resides in Oakdale Connecticut, with his wife Donna; he has 2 sons and 4 grandsons and 1 great grandson.
---
Directors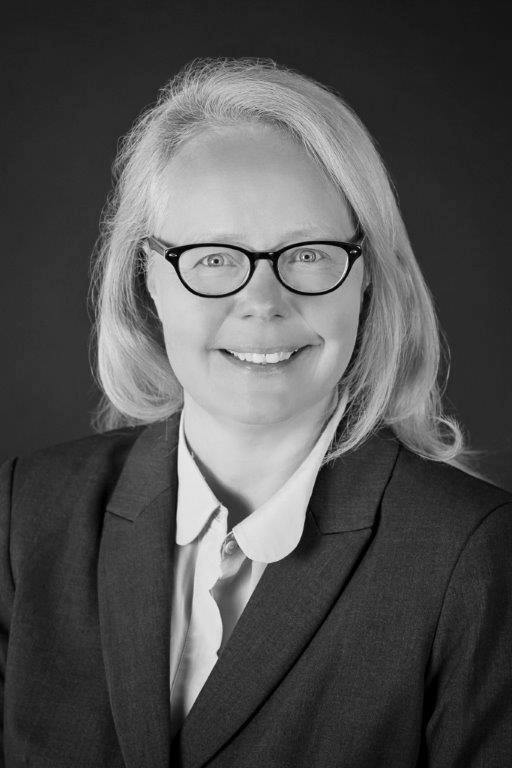 Joy Ausman
Sr. Health and Safety Manager, Clearwater Paper Corporation
Joy is the Senior Health and Safety Manager at Clearwater Paper in Lewiston, ID. Joy's career began with Potlatch/Clearwater Paper in 1994 with the Engineering and Modernization Department in Cloquet, Minnesota. Joy has held various roles in safety, health, industrial hygiene and environmental management within all facets of the company to include the tree nursery and plantation program, logging and forestry operations, engineering and construction, lumber, wood panels, fine paper, pulp, paperboard and tissue operations. She holds degrees in both Occupational Health and Safety and Environmental Management. Joy is a former Marine and Army soldier and served in the Gulf War.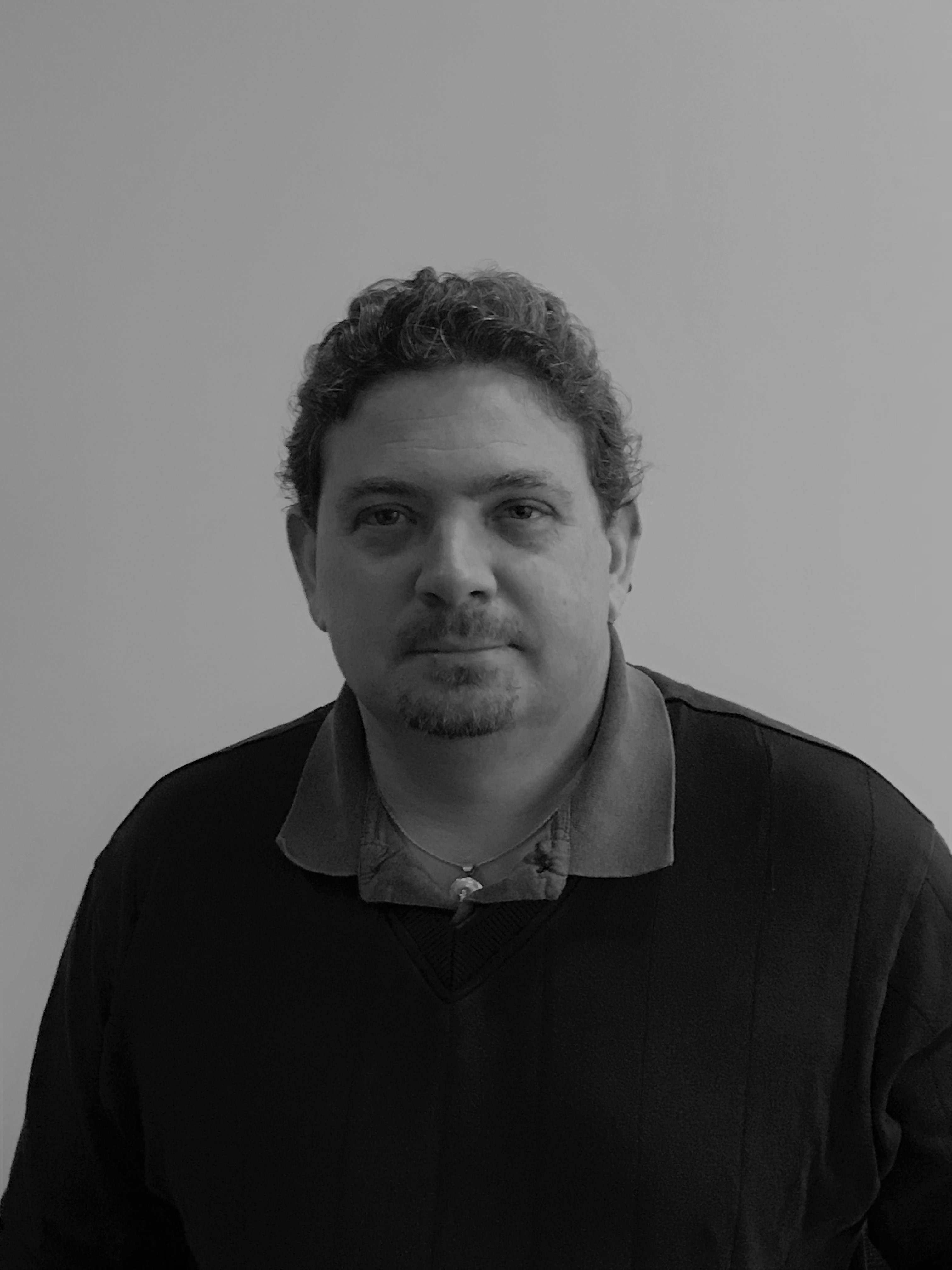 William (Bob) Coffey- CSP, CPEA
Corporate Director, Safety and Health Process Excellence- Kapstone Paper
Bob has over 25 years' experience in the EHS field. In his Director role, he is tasked with preventing SIFs (Serious Injury and Fatalities) at Kapstone Paper. He holds the CSP (Certified Safety Professional) and CPEA (Certified Professional Environmental Auditor) designations. He has Bachelors Degrees in Chemistry and Psychology from SUNY Stony Brook. In addition to his current role at Kapstone Bob has held positions in chemical and heavy manufacturing industries. He was a Mill Safety and Security Manager for Glatfelter Paper directly before starting and operating a private consultant firm (WRC Safety and Risk) for 13 years. Bob lives in South Central Pennsylvania.



Dick Jackson
Director - Contractor Safety, International Paper
Dick was named International Paper's Director, Contractor Safety in June of 2017. He joined IP in 1979 and throughout his career has held a number of roles of increasing responsibility, including manager of Technical Services for the Container and Packaging division and mill manager for the former Roanoke Rapids, N.C. mill. In 2006, he became mill manager at the Androscoggin Mill in Jay, Maine, formerly owned by IP, and later became a reliability manager for Verso Papers. Dick re-joined the company in 2009 as operations manager at the Savannah Mill and then took over as Augusta GA Mill's mill manager in 2012. During his thirty eight year career, he has worked in eight different mills, IP's technology group, and the corporate office. Dick is a graduate of Georgia Tech.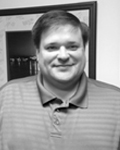 Matthew Kanneberg -
Director of Safety & Health: Mills, Recycling and Forestry, WestRock

Matt is currently the Director of Safety & Health for WestRock's Mills, Recycling and Forestry divisions. Matt has had a 25+ year career within the pulp & paper industry. In addition, he has worked in safety positions within construction, public and private sectors and in his early career was an active Emergency Medical Technician and Fire/Rescue Technician. He has held additional board positions as Disaster Chairman for a chapter of the American Red Cross and Chairman of the Franklin Center for the Arts. He is a current member of TAPPI and PPSA organizations. Matt has received numerous awards to include a letter of appreciation from former Governor Sonny Perdue of Georgia & the Governor's Office of Highway Safety and RockTenn's 2013 Culture Award. Matt resides in Rincon, GA with his wife Karin and son Evan.
George Kolesar, CSP
Safety Manager, Paper Division North America, Sonoco
George has 30 years of industrial safety experience. George is current the Division Safety Manager for Sonoco's North America Paper Mills. He is a Certified Safety Professional and has a BS Degree in Safety from Indiana University of Pennsylvania. In addition to his current position at Sonoco, he has held safety management positions with Owens Corning, Daimler Chrysler, Goulds Pumps, and Rubbermaid. He is currently a member of ASSE. George resides in Western Pennsylvania with his wife Rhonda and their four children.
Tim Kubly
Strategic Account Specialist - Vice President, Rite-Hite Corporation
Tim Kubly, of Milwaukee, Wisconsin has been in the Material Handling Industry since 2006. Currently employed by Rite-Hite Corporation, a leader in the manufacturing of loading dock equipment, industrial doors, safety barriers, high-volume, low-speed industrial fans, and a wide range of safety products. From its beginnings, Rite-Hite has held a strong commitment to improving safety, productivity, and energy efficiency for its customers and prides itself on always looking ahead to meet and exceed customer needs.
As a Strategic Account Specialist for Pulp, Paper & Packaging, Kubly brings a broad perspective and knowledge of the industry to the table. He values clear, consistent communication and strives to address questions and concerns with best practices and an innovative thought process. Tim's experience and background encompasses everything from safety education to large scale solution implementation. He is passionate about helping companies and corporate leaders define and implement their own safety initiatives that ultimately help protect employees and improve productivity.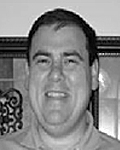 Pete Masias, CSP
Corporate Director of Safety & Risk Management, Green Bay Packaging
Peter is currently the Corporate Director of Safety and Risk Management for Green Bay Packaging Inc. Peter has over 23 years of experience working in Safety, Risk Management and Worker's Compensation. He is a Certified Safety Professional and has a BS Degree from NIU and ISU in Occupational Safety and Health. Peter is a member of many safety organizations including ASSE, AIHA and PPSA.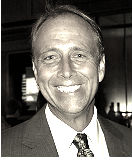 Shawn Powell
Brady National Accounts

Shawn Powell has been in the Industrial business for 22 years. His knowledge is cross-categorical; and he has had the opportunity to participate in the successes (and failures) of world class operations in both compliance and productivity initiatives. By currently leading the Strategic Accounts team at Brady Corporation, he has intimate insight into the latest challenges and solutions companies are encountering daily on a global level.
Powell has worked with multiple divisions of the company and learned from varying styles of top management; these experiences have provided him with valuable insight and a historical perspective that could only be attained with exposure. Powell has developed an impressive record of achievement in sales management, visionary leadership, innovative business solutions, product development, and end user development. The skills he has developed, combined with his motivational "lead by example" management approach, have always allowed him to create dynamic and successful teams.
Powell grew up in Columbia, SC and graduated from the University of South Carolina. He spend 15 years in Los Angeles and made Daniel Island, South Carolina his home seven years ago. He is a current member of the Recreation Commission for the City of Charleston. He enjoys golf, coaching, the beach and time spent with his wife, his son Cole (8th grade) and daughter Grace (6th grade).
Larry Warren
Senior Director of Health and Safety, Pulp and Paper/Corporate, Domtar
Larry Warren is a native of western North Carolina. He is a graduate of North Carolina State University with BS in Chemical Engineering and BS in Pulp and Paper Science and Technology. He began his career in the paper industry in 1985 at the International Paper mill in Georgetown, SC. During his tenure there, he served as a Process Engineer, Tour Foreman, Paper Technical Group Leader, and Paper Machine Superintendent. In 1991, he joined Willamette Industries as the Development Engineer for the Fine Paper group and was subsequently promoted to Technical Services Manager for the Fine Paper group. In 1996, he became the Plant Manager at Willamette's Owensboro, Kentucky converting operation. In 2007, with the creation of Domtar as a result of Weyerhaeuser's acquisition of Willamette and subsequent sale, he was promoted to Director of Converting and relocated to Fort Mill, SC. In February of 2015, he assumed the role of Senior Director of Health and Safety, Pulp and Paper/Corporate.
Bob Ross - Ad Hoc
Safety Director Paper Mills, Packaging Corporation of America

Bob is a 31-year veteran of the Pulp and Paper Industry. His current job title is Safety Director Paper Mills with Packaging Corporation of America, a position he has held for over 4 years. Prior to joining PCA, he was the Director of Safety and Health for Temple-Inland Corporation, until their acquisition by International Paper. During that period, he served on the PPSA Board as an Ad-hoc member. Other companies in which Bob has had management roles include NewPage, Glatfelter, MeadWestvaco, Georgia Pacific and Champion International.
Bob has a Bachelor of Science Degree from East Central Oklahoma State University. In his spare time, he likes to hunt, fish, and travel. He has been married to his wife, Carol, for 40 years and has two children and two grandchildren.